I love emerging tech, so I work on a variety of projects across gaming, application development, ar/vr, blockchain and product prototyping.

Please select a category below:


Shanghai Lockdown Simulators
Spring 2022
Tech: Godot Game Engine
The Shanghai Lockdown Simulators are a series of 3 small games designed to give the player a true sense of the excitement, boredom and terror of living with China's Zero-Covid policy.
1. Covid Line Simulator:
Wait for up to 2 hours to get your mandatory PCR test, cutting in line increases your chance of exposure.
2. Lockdown Simulator:
You're locked in your apartment for who knows how long. Stock up on food, participate in social media group purchases and rely on the kindness of strangers for your next meal.
3. Hotel Quarantine Simulator:
Experience 21 full earth days of hotel quarantine. Includes 3 semi-edible meals a day, 2 daily covid tests, and a partial view of a shipping lane.
Next Game: Citation ->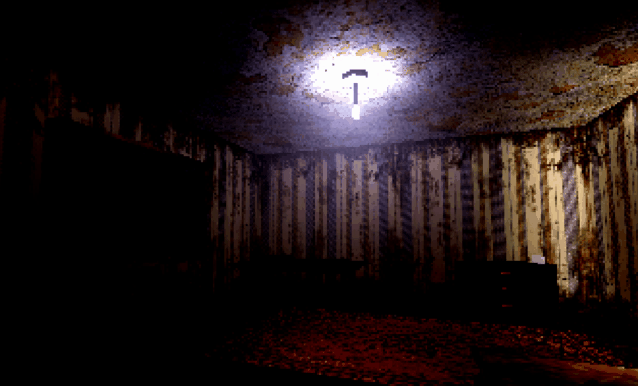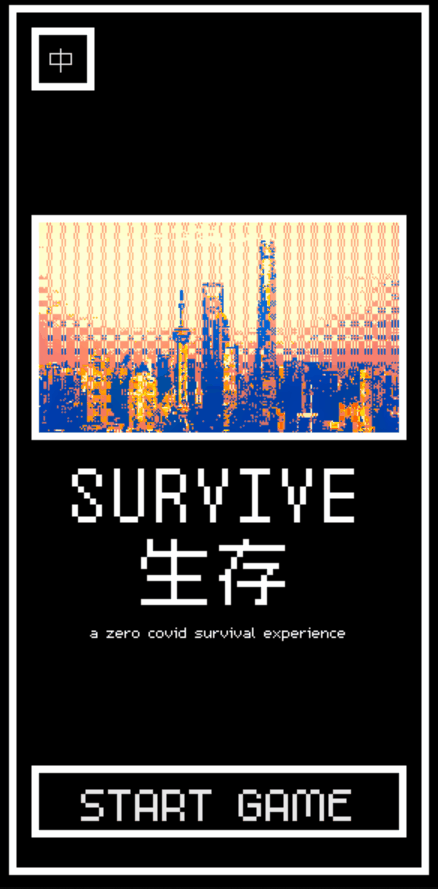 Hir[ed]

Fall 2022
Tech: Godot Game Engine


Hired is a fun, interactive journey introducing people to common pitfalls, tips, and resources that will help them land a gig.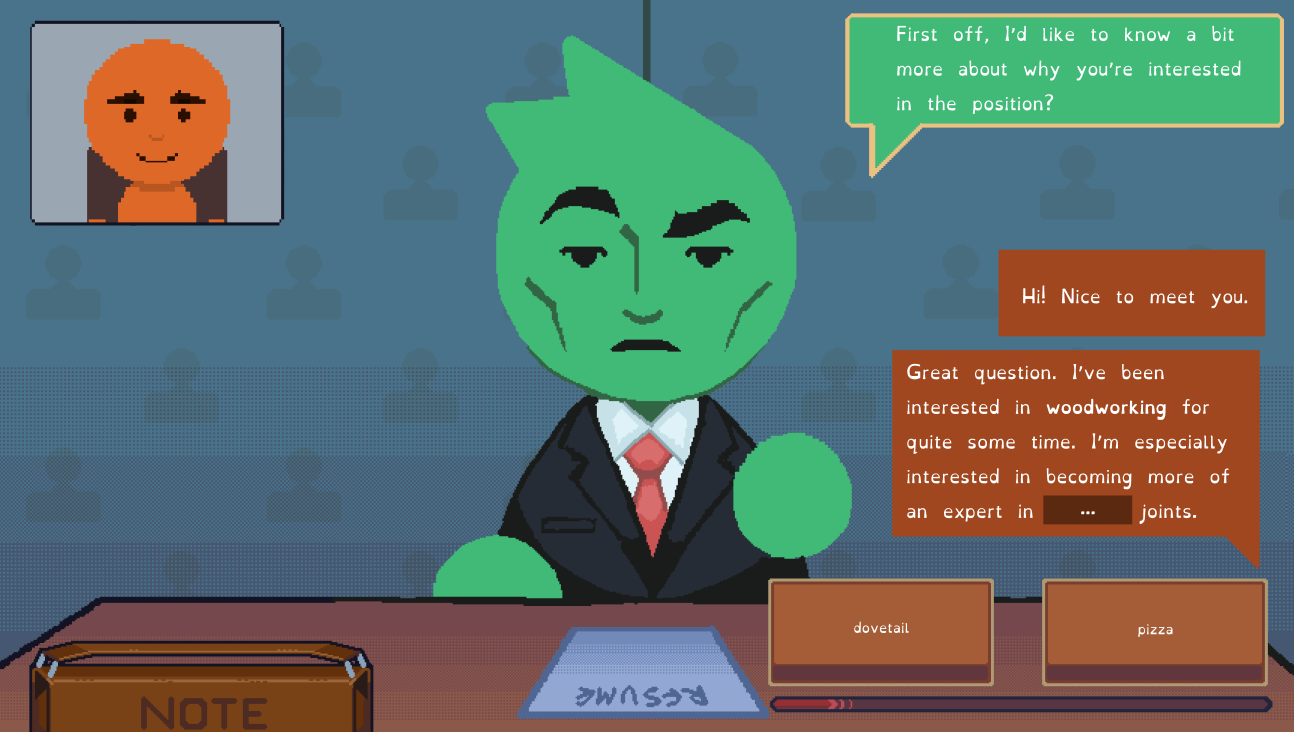 hired mockups, Fall 2022
citation
Summer 2021
Tech: Godot Game Engine
Citation is an episodic mobile and desktop web game. You play as a fledgling, if not forgetful scholar of magic on a hunt for your lost notes. In the process, you'll absorb some common-sense knowledge about what it means to be an ethical scholar.
Next Game: Hired ->
citation, Summer 2021
skynet

Fall 2018
Tech:magic leap, unity, motion capture, machine-learning

Project Skynet is part art, part science. The overall goal of the project is to explore art and culture through the design and development of a system to capture the motion of the arts in a structured, machine-readable way, and to make this data available to algorithms, researchers, artists and others worldwide.

skynet, Fall 2018
cryptoquiz
Fall 2022
Tech:Godot, Ethereum, NodeJS
cryptoquiz is a real-time 'gameified' platform for facilitators and participants to engage during class sessions, including pop quizzing, commenting and other real-time features. Participants earn (small!) amounts of cryptocurreny as a rewarded for participating.
Next Product: Patch ->
patch
2020
Tech:electronics, digital fabrication, Flutter, webRTC
patch is a messaging and audio/visual conferencing software and hardware product focused on emulating and translating how humans hear sound.
Next Product: Sola ->
sola

Fall 2020
Tech:Fusion360, electronics

Sola is a combination 1080p/60 webcam, LED light ring and task lamp designed as a way to reduce desk clutter and make oneself look pretty good on Zoom.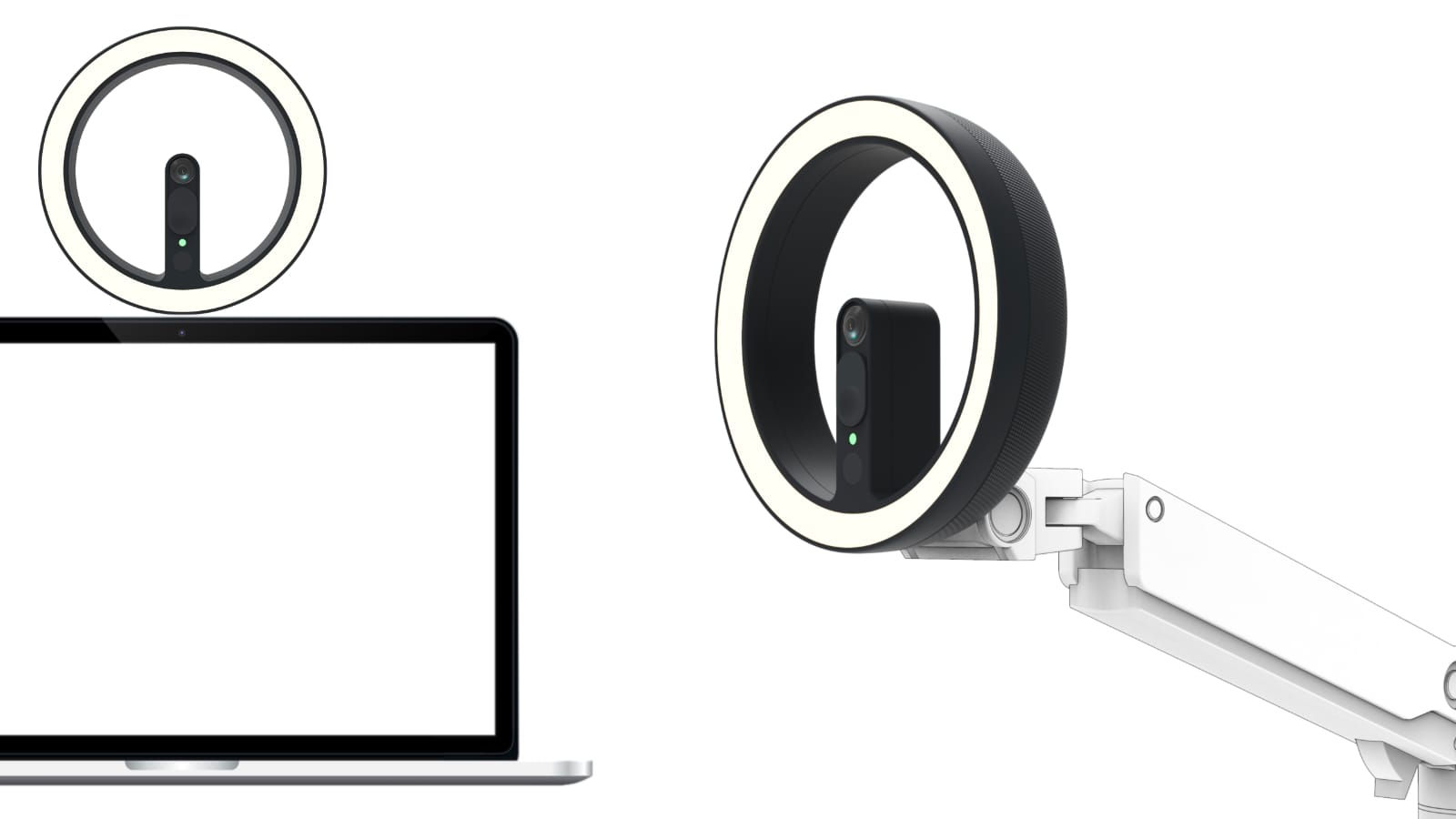 sola prototypes and renderings, Fall 2020